How to Contact Golden Landmarks Association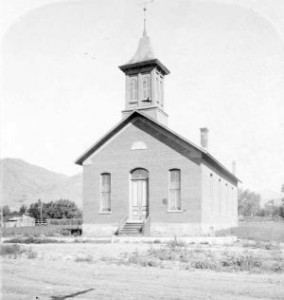 Our office is located at 805B 14th St , Golden, CO 80401
Phone 303-279-1236
Email

[email protected]
Golden Landmarks Association
Golden Landmarks Association (GLA) is the second oldest non-profit historic preservation organization in Colorado and a qualified 501c3 non-profit organization. GLA is dedicated to preserving Golden's history and historic places and educating residents and visitors alike about the Golden area. Our efforts in preserving the rich history of Golden have helped achieve the restoration and preservation of:
The Astor House Museum
The Ronzio photographic collection
The Clear Creek History Park
The interior of the Goosetown Tavern
Founded in 1972 in response to the planned demolition of the Astor House, Golden Landmarks Association encourages the study and documentation of history and traditions in and around Golden, Colorado. Our mission is to encourage preservation of and public conversation about both natural and man-made features including historic structures, photographs, literature, furniture and other artifacts of historical significance.
GLA's office serves as a resource for anyone wishing to access the historic information we archive. We encourage participation in Golden's rich history through our ongoing support of various educational programs and community events.
Preservation. Projects. Perseverance.
Golden Landmarks Association educational and preservation projects raise public awareness of Golden's unique history. Our efforts include:
Preservation of historic photograph and artifacts of the Golden area including the Richard Ronzio and Pete Morrison collections
Restoration and preservation of architecturally significant structures such as the Pioneer Park, Brickyard House, East Street Historic District, Burgess House and many more.
Honoring Living Landmarks who are people or organizations who have made significant contributions to Golden and its rich history and celebrated at our annual Living Landmarks Dinner.
Working with other historic preservation organizations including those in the City of Golden, Jefferson County, the Greater Denver-Metro area and the State of Colorado.
Community and Education
Golden Landmarks Association is a long standing member of the Golden community. We work with Golden citizens, businesses and other historic preservation organizations to support a variety of educational opportunities and community events.
Table Mountain Tales is a storytelling project highlighting stories about growing up in the shadow of North and South Table Mountains. GLA sponsors an annual contest open to anyone who has a story to tell.
Historic Homes Tour is an annual event showcasing some of Golden's historically noteworthy and architecturally rich homes. Put on in conjunction with Golden's other historical organizations, this is a must attend event.
Oral History Project is an ongoing effort to interview and record interviews of long-time Golden residents.
Special events and seminars are hosted throughout the year.
Questions?
Contact Golden Landmarks Association at 303-279-1236, or email us!
Learn how you can become involved in Golden Landmarks Association and continue to support the restoration of the Brickyard House and other GLA projects.